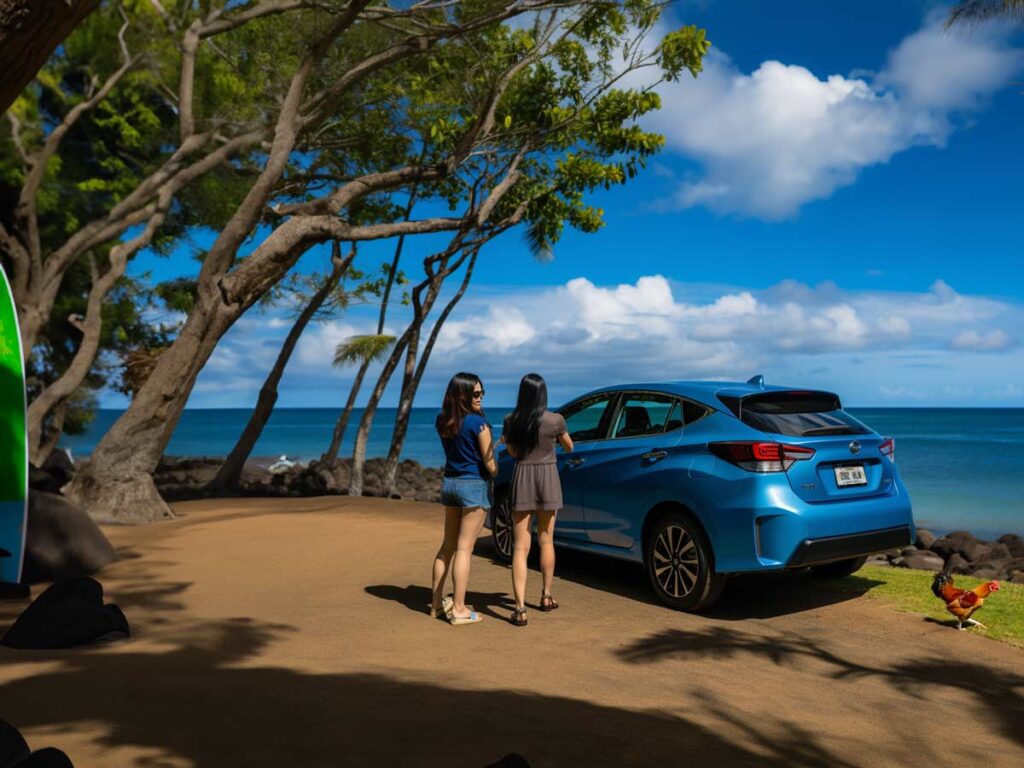 Exploring the picturesque landscapes and pristine beaches of Maui becomes a breeze when you have the wheel in your hands. Renting a car in Maui not only offers an unprecedented level of convenience but also allows you to savor the tropical paradise at your own pace. However, securing a car rental that doesn't strain your budget can sometimes be a challenge. This article will unravel twelve insider secrets to help secure cost-effective Maui car rentals. So, buckle up and prepare to travel wisely and save more! 
Reserve In Advance
One of the cardinal rules of securing cost-effective car rentals is to plan and book early. Similar to flight and hotel bookings, rental car prices tend to surge as the pick-up date approaches. Particularly during the peak travel season, rental car prices can skyrocket due to increased demand. By booking your car rental well ahead of time, you not only secure a better price but also get a wider range of vehicles to choose from.
Adapt Your Travel Dates
Flexibility can be your best friend when looking for budget-friendly car rentals. Rental car prices often fluctuate based on the day of the week, time of the year, and supply-demand dynamics. Generally, renting a car on weekdays might be more affordable than weekend rentals when demand is high. Similarly, off-peak travel seasons may offer lower rental rates than peak tourist seasons.
Price Comparison Across Various Platforms
In the digital era, comparing prices across multiple platforms is a breeze. Online travel agencies (OTAs) like Expedia, Kayak, or Priceline aggregate prices from various car rental companies, providing a one-stop-shop for comparison. Comparing prices from different car rental companies can ensure you get the most bang for your buck.
Consider Alternative Rental Companies
In addition to well-known car rental companies, consider exploring smaller, local rental companies in Maui. These companies may offer competitive rates and personalized service. Research and compare alternative rental companies' prices and customer reviews to find hidden gems and unlock even more affordable rental options.
Choose an Economical Vehicle
The type of vehicle you choose can significantly impact the rental cost. While it might be tempting to opt for a luxury vehicle or a large SUV, these options often come with a hefty price tag. Compact or economy cars are usually the most budget-friendly options, offering lower rental rates and better fuel efficiency.
Seek Out Discounts and Coupons
Who doesn't love a good discount? Before finalizing your rental, scour the internet for any available discounts, deals, or promotional codes. Many car rental companies offer special discounts for various groups such as AAA members, military personnel, seniors, and more. Websites specializing in travel deals often feature exclusive coupons that can significantly reduce your rental cost.
Take Advantage of Membership Programs or Loyalty Rewards
If you frequently rent cars or have memberships with certain organizations, take advantage of any loyalty programs or membership benefits offered by car rental companies. Some companies provide discounted rates, upgrades, or additional perks for loyal customers or members of specific programs, such as airline frequent flyer programs or hotel loyalty programs. Check if your memberships or affiliations qualify you for any special rental offers and utilize them to maximize your savings.
Bypass Convenient Airport Rentals
While airport rentals offer unparalleled convenience, they can also inflate your rental costs. Airports often charge premium location fees, which get passed on to customers. Instead, consider renting from a location away from the airport. Maui Off-site locations often offer lower rates and might even provide pick-up services.
Opt for Longer Rental Periods
If you're planning a longer stay, consider renting a car for an extended period. Many car rental companies offer discounted rates for weekly or monthly rentals as opposed to daily rates. This could bring significant savings, especially for extended vacations or business trips.
Say No to Unnecessary Extras
Car rental companies often try to upsell various add-ons that may inflate your bill. These can range from GPS systems and satellite radios to child seats and additional driver fees. While some extras might enhance your driving experience, many can be unnecessary expenses. For example, most smartphones have GPS functionality, and many travelers may already have child seats.
Get a Grip on Insurance Requirements
Understanding the insurance landscape can save you from unnecessary costs. Many credit cards and personal auto insurance policies provide varying degrees of rental car coverage. Check with your credit card provider and insurance company to understand the extent of coverage before purchasing additional insurance from the rental company.
Fill Up the Tank Yourself
While prepaying for a full tank of gas might seem convenient, it's often more cost-effective to fill up the tank yourself. Rental companies often charge higher rates for gas than local gas stations. Plan to refuel the car before returning it to avoid any refueling surcharges.
FINALLY
Securing a cost-effective car rental in Maui doesn't have to be a daunting task. With these insider secrets, you can navigate the rental car landscape like a pro, ensuring you get the best deal without compromising on your travel experience.
At Maui Car Rental, we are committed to providing our customers with a wide selection of vehicles at competitive prices. We understand the importance of travelling wisely and saving more, and we strive to make your car rental experience seamless and affordable. Book with us today and enjoy your Maui trip without breaking the bank!