Quick & Easy- Reserve a Car in Less than 2 Minutes
A/C & Automatic Transmissions – No Reservation Fees
Unlimited miles – Simple to view or cancel reservations
Use our search feature to view our discount rates today!
Lock-in special rates here – Nationally known brands
We have a wide range of vehicles to choose from.
Our cars can accommodate between 1 to 12 passengers.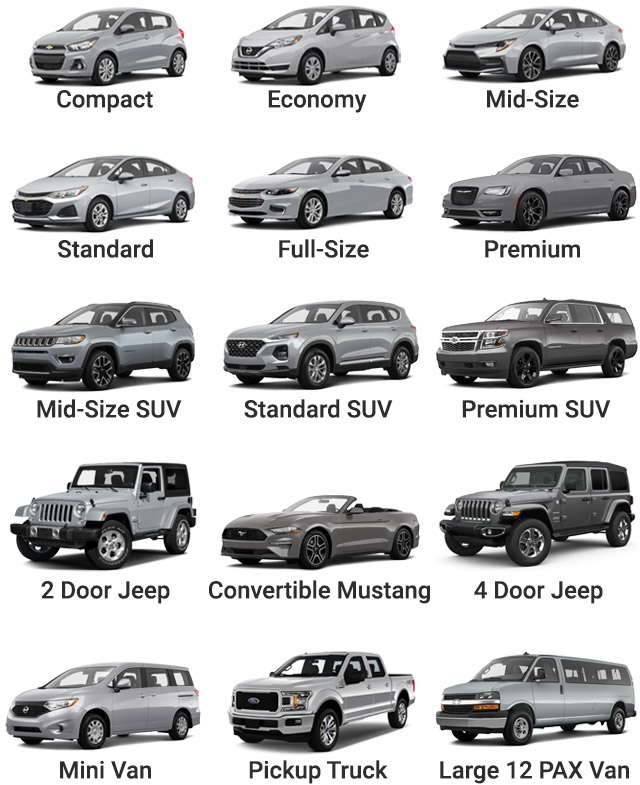 Welcome to your trusted source for car rentals in Maui. We're proud to partner with top-tier rental companies such as Thrifty, Dollar, Enterprise, Avis, Budget, Hertz, and others to bring you a wide range of rental vehicles to suit your needs and preferences.

Diverse Fleet for Every Traveler
Our fleet is diverse, featuring vehicles from renowned manufacturers including Toyota, Nissan, Chevrolet, Buick, Mitsubishi, VW, Hyundai, Kia, Chrysler, and Jeep. This variety ensures that we can cater to all our customers' needs, whether you're looking for a compact car for city driving, a convertible to enjoy the island breeze, or a spacious mini-van or Jeep for family adventures.
Affordable Options for Budget-Conscious Travelers
We understand that affordability is a key consideration when renting a car. That's why we offer a range of compact and economy cars that are perfect for budget-conscious travelers. These vehicles provide excellent fuel efficiency, making them a cost-effective choice for exploring Maui.
Luxury and Unique Driving Experiences
For those seeking a bit of luxury or a unique driving experience, our convertibles are a popular choice. Feel the wind in your hair and the sun on your skin as you drive along Maui's scenic roads. It's an experience you won't soon forget.
Comfort and Convenience for Families and Groups
Families and groups will appreciate our selection of mini-vans, offering ample space for passengers and luggage. These vehicles ensure comfort and convenience, making them ideal for longer trips around the island.
Adventure with Our Jeeps
And for the adventurous, our Jeeps are ready to take you off the beaten path. Experience the thrill of exploring Maui's rugged landscapes with a vehicle designed for adventure.
Our Commitment to You
At Maui Car Rental Discount, we're committed to providing you with a seamless car rental experience. Our knowledgeable and friendly team is here to assist you in selecting the perfect vehicle for your Maui adventure.
Eco-Friendly EV Rentals on Maui
We also offer eco-friendly EV rentals on Maui. Our selection includes the Tesla, Chevy Bolt, and Kia Niro. These vehicles not only provide a unique driving experience but also contribute to a greener and more sustainable Maui.
We look forward to serving you!