Young Driver Discounts From Major Brand Maui Car Rental Companies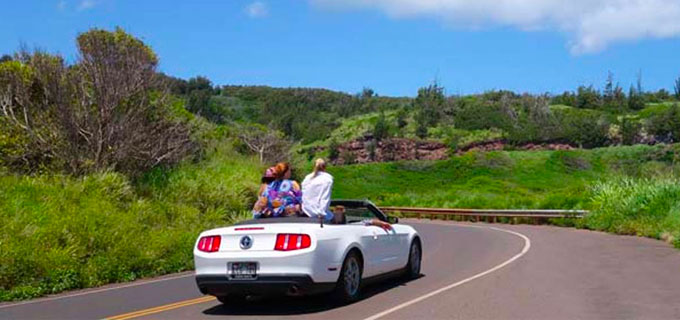 Can anyone under 25 rent cars in Maui?
The misconception that drivers must be at least 25 years old to rent a car is not true. Most of the large rental car businesses on Maui offer this service. Some of our partners assess as little as $10.00 per day. You'll pay 2 to 3 times that with other providers.

Why is the cost of renting a car higher for young drivers?
Unfortunately, drivers between the ages of 20 and 24 are considered to have a higher accident risk than drivers under the age of 25. Fortunately, we provide young drivers with special pricing. The generalization and incorrect assumption are indeed made by car rental companies. Furthermore, most rental firms won't rent to drivers who are younger than 20.
What if the underage driver is your is an additional driver, spouse, domestic partner?
What if you have a domestic partner, spouse, or another driver who is an underage driver?
Are drivers between the ages of 20 and 24 restricted in the type or make of car they can rent?
Renters under the age of twenty-five (20-24) have access to a wide range of vehicle classes, from compact automobiles to SUVs.
What does "Young Driver" mean exactly?
The rental businesses had a need to describe the risk profile of this group. Those at least 20 and under 25 years of age,
Are these "young" drivers who rent a car subject to a minor surcharge?
Yes, rent elsewhere and major companies will tack on a $20–$30 daily extra. We pushed for a reduced charge for our clients, which we eventually got.
What are the age requirements to rent a vehicle on Maui, Hawaii?
You can rent a car if you are over 20, but under 25.

Enjoy rental rates for drivers aged 20, 21, 22, 23 and 24 years old (under 25) our special rate contract to make sure you get our young driver exclusive discounted fee.