A journey to Hawaii is incomplete without a trip around the scenic drive of West Maui. This coastal route offers tourists a unique blend of breathtaking landscapes, historical landmarks, and adventure-filled activities. From tranquil beaches to hiking trails and vibrant towns, let's embark on a virtual tour of this paradise.
1. The Adventurous Beginning: Lahaina Pali Trail
Starting your trip from the west coast, your first stop should be the Lahaina Pali Trail. Known for its challenging hike and panoramic views, this trail is a must-visit for adventure seekers. Spanning a distance of around 2.5 miles each way, the trail leads you to the summit where you're greeted with the sight of rotating wind turbines and sweeping views of the ocean.
Pro tip: Don't forget to pack a camera, water, and snacks for this adventurous hike.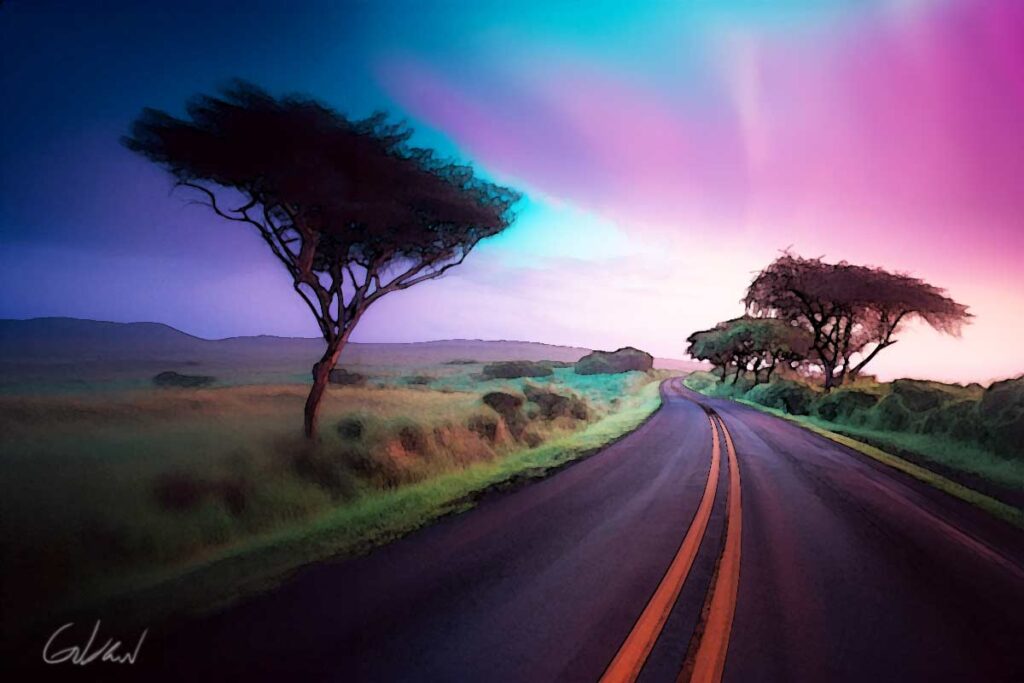 2. Honoring the Legacy: Lahaina Town
Lahaina Town holds a special place in the heart of Hawaii. Formerly the royal capital of the Kingdom of Hawaii, its rich history and vibrant culture have always been a beacon for visitors. While recent events have deeply affected this cherished town, its legacy remains undiminished.
The iconic Banyan Tree, planted in 1873, stands as a testament to the town's resilience and enduring spirit. This majestic tree, now over 60 feet tall, has provided shade and solace to many over the years.
While direct visits are paused, we encourage travelers to learn about Lahaina's captivating history, including landmarks like the Baldwin Home Museum, Lahaina Lighthouse, Front Street, and the old courthouse. As we remember and honor Lahaina, we look forward to the day when its streets are bustling once again.
3. Beaches Galore: Ka'anapali Beach and Napili Bay
Your West Maui journey would be incomplete without a visit to its pristine beaches. One of the most popular spots is Kaanapali Beach. Known for its golden sands and clear blue waters, this beach is perfect for snorkeling or simply relaxing under the sun.
A short drive from Kaanapali leads you to the picturesque Napili Bay. The sandy cove is home to various resorts and restaurants where you can unwind and enjoy a meal with a view.
4. The Tranquil Getaway: DT Flemings Beach
Your next stop should be DT Flemings Beach, located at the edge of Kapalua's Ritz Carlton Resort. With its golden sands and large lava rocks, this secluded beach is perfect for a peaceful getaway.
5. Unraveling the Mystery: Slaughterhouse Beach
Despite its eerie name, Slaughterhouse Beach is a serene spot with white sands and rocky edges. The beach got its name from a slaughterhouse that once stood on the cliff edge. Although the structure is long gone, the intriguing name remains.
6. Underwater Wonderland: Honolua Bay
As you continue your scenic drive, make sure to visit Honolua Bay, a world-renowned spot known for its vibrant coral formations and exotic fishes. This bay is a favorite among snorkelers and nature lovers.
7. Overlook Point: Punalau Beach
A quick three-minute drive from Honolua Bay will lead you to a mesmerizing sight over Punalau Beach. Don't forget to capture the moment with some selfies or group pictures against the stunning backdrop.
8. Refreshing Break: Ohai Trail
The Ohai Trail is a short hiking trail perfect for a relaxing break. Here, you can stretch your legs while soaking in the lush greenery and vast ocean views.
9. Nature's Fountain: Nakalele Point's Blowhole
Nakalele Point's Blowhole is a unique attraction you won't want to miss. The blowhole's geyser-like effect, where a jet of water periodically shoots into the air, draws crowds of tourists, especially during high tides when the jets can reach up to 50 feet high.
10. Natural Pools: Olivine Pools
The Olivine Pools offer a unique swimming experience. These natural tide pools are located at the intersection of rugged lava rocks and the ocean, creating a serene spot to relax on calm days.
11. Forest Trails and Coastal Views: Waihee Ridge Trail
If you're up for another hike, the Waihee Ridge Trail is the perfect stop. Offering stunning valley, coastal, and forest views, this trail is a rewarding way to end your adventure-filled day.
12. Your Island Ride: MauiCarRental.com
After a long day of exploring, return back to your lodging at your own pace. At MauiCarRental.com, we offer a range of cars suitable for all types of travelers. Whether you're an individual or a family, we've got you covered. With modern amenities and no hidden resort or parking fees, we ensure your stay in West Maui is as comfortable as possible. Book your rental car with us and start planning your dream Hawaiian vacation today!
Conclusion
Exploring West Maui offers an unforgettable experience. From scenic drives to adventure-filled activities, this Hawaiian paradise has something for everyone. Whether you're a history buff, nature lover, or thrill-seeker, West Maui is a destination that's sure to leave you with lasting memories. So, pack your bags and get ready for the ultimate Hawaiian adventure!