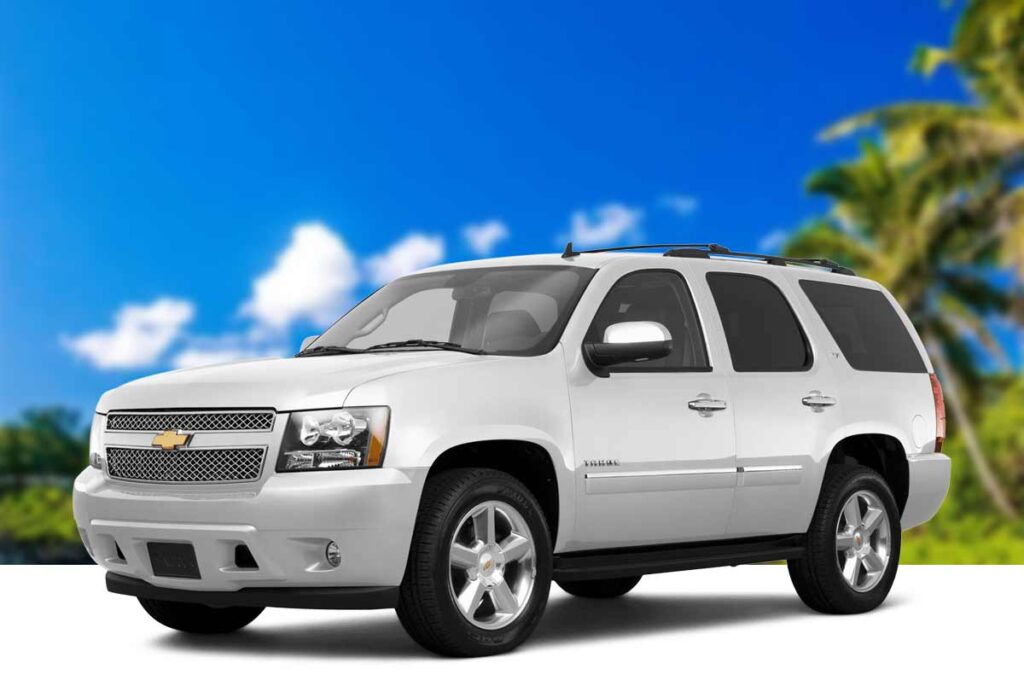 Oh, the pure joy and excitement of exploring the beautiful island of Maui! There's nothing quite like it! Now, imagine doing that in a comfortable, spacious, and powerful vehicle like an SUV! Yes, we're talking about Maui SUV rentals! SUVs are the go-to vehicles for groups and families who want to experience Maui in the most comfortable and convenient way possible. But why an SUV? Well, let's dive into the many benefits of renting an SUV in Maui!
First off, size matters! An SUV provides ample space for both passengers and luggage. Imagine you and your loved ones comfortably seated, with plenty of legroom and elbow room to spare! And don't worry about your luggage, beach gear, or shopping bags – the spacious boot of an SUV can handle it all! This space is especially beneficial for families with kids or groups of friends who need to carry along strollers, surfboards, or camping gear.
Then there's the power and performance! Most SUVs, like the Chevy Tahoe, Ford Explorer, Chevy Suburban, and Cadillac Escalade we offer in our fleet, come with powerful engines that can effortlessly handle Maui's diverse terrains. Whether driving on the island's smooth highways or off-roading to hidden beaches, waterfalls or hiking trails, these robust vehicles guarantee a smooth and comfortable ride.
Safety is another key advantage of SUVs. You can take on Maui's roads with absolute confidence with excellent stability and modern safety features such as airbags and anti-lock braking systems (ABS). Plus, the high seating position in an SUV gives you a better view of the road ahead, which is particularly useful when navigating unfamiliar island routes.
The luxurious comfort of these vehicles cannot be overstated! The Chevy Tahoe and Cadillac Escalade ooze luxury and sophistication with their leather interiors and state-of-the-art entertainment systems. The Ford Explorer and Chevy Suburban are also packed with comfort features that guarantee a relaxing ride.
In addition to all these benefits, renting an SUV in Maui also gives you the freedom to set your own itinerary. No need to wait for public transportation or stick to tour group schedules.
So why wait? Dive into the world of Maui SUV rentals and enhance your island adventure! We have a wide range of models from the Chevy Tahoe, Ford Explorer, Chevy Suburban to the Cadillac Escalade. Each one is ready to take you on an unforgettable journey around the stunning island of Maui. Experience the island like never before!