Maui Airport Commuter Terminal
1 Kahului Airport Rd.
Kahului, Hawaii 96732
Hours: 5:30 AM to 11:00 PM (or when the last flight deplanes)

The Kahului Airport in Maui (OGG) is your gateway to Maui's beautiful valley island, the 2nd largest of the Hawaiian Islands and a top destination for visitors. Located 1 mile east of Kahului, the Kahului Airport is the second busiest in Hawaii. Although initially intended for inter-island travel, in recent years, the deluge of tourists to this island has resulted in a need to modernize and create state-of-the-art facilities for the tens of thousands of tourists that arrive on Maui every day.

Simple & Quick – Book a Car in Under 2 Minutes
Automatic Transmissions & A/C – No Booking Fees
Unlimited miles – Simple to view or cancel reservations
Lock-in special rates here – Major National brands
There are several car rental companies that offer rental cars at the Kahului Airport in Maui. Some of the most well-known and reputable companies include Alamo, Avis, Budget, Enterprise, Hertz, and National. These companies, which we partner with, offer a wide range of rental vehicles to suit different needs and budgets, including economy cars, luxury cars, SUVs, and vans. Our service provides rentals from these companies at a discounted rate and with additional benefits, such as free extra drivers.
If you are planning to rent a car during your trip to Maui, it is recommended you compare our rates and benefits to find the best deal. You can easily do this by using an online travel booking website or by contacting the rental companies directly.
View all Maui car rental locations.
Visitors will love the new tram. There are NO steps with ramps. You can easily wheel a sleeping toddler in a stroller and 2 large pieces of luggage. Your bags can be wheeled effortlessly from baggage claim to the curb to the tram to your rental car. Once you get on the tram, there is a dedicated handicapped area. This new option is definitely better than the old shuttles one used to find here.
Rent a Vehicle at the Kahului Maui Airport:

Upon arriving on the stunning island of Maui, you will undoubtedly be looking for a discount car rental. Fortunately, visitors will not need to look very far when you're here. Affordable vehicle rental services are available in the Kahului car rental center after taking the short ride on the new tram outside the Baggage Claim area. Rental companies like Maui Car Rental offer exceptional discount vehicle rental services with major national brand rental partners. Next time you travel to Maui, a car rental is something you never have to worry about because you know who to book with for a relaxing and fun vacation in paradise.
Unlike Internet-based big-box travel agencies, we do not require payment at the time of booking. Change reservations at any time without a fee.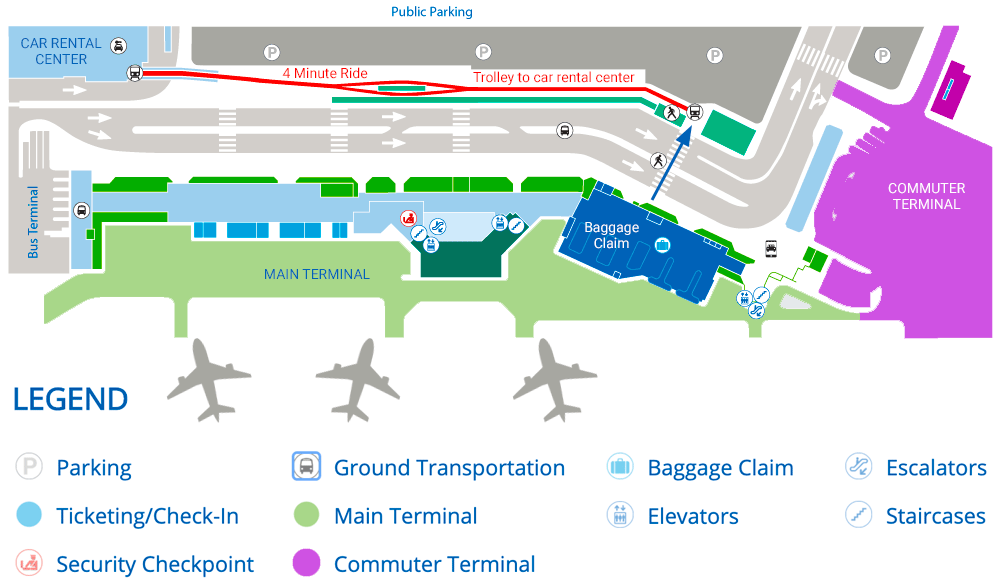 ---
Rates are based on availability at the time of booking and you can cancel anytime without a penalty.
Most In-demand Rental Car Classes at Kahului Airport (OGG)