Welcome to our comprehensive guide on how to return your rental car at the Maui Airport in Kahului. We've designed this page to provide you with all the information you need to make your car return process as smooth and hassle-free as possible.
Finding Your Way to the Airport
Getting to the Maui Airport is straightforward with the help of your mobile phone's navigation system. Input "Maui Airport" into your preferred map app and follow the directions provided. Once you're close to the airport, our specially designed map comes into play. The detailed map below focuses on the airport layout, explicitly outlining the route to the car rental return area, ensuring you arrive at the correct spot without any delays.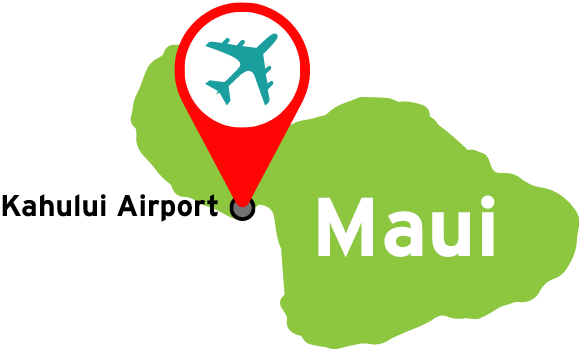 Returning Your Rental Car
Once you've reached the airport, it's time to return your rental car. Our photos from the driver's perspective will guide you through this process. These images will show you where to go, what signs to look out for, and where to park your car. First, ensure you are in the left lane of the Airport Access Rd. as you enter the Maui Airport in Kahului. Merge left into the lane for the "Rental Car Center" and follow the signs. After driving around the building, you must choose a lane based on the company you rented your car from.
Ground (1st) Floor – Rental Companies *
Alamo
Avis
Budget
Enterprise
National
Payless
Zipcar
2nd Floor – Rental Companies *
Advantage
Dollar
EZ Rent-a-Car
Hertz
Thrifty
Step-by-Step Guide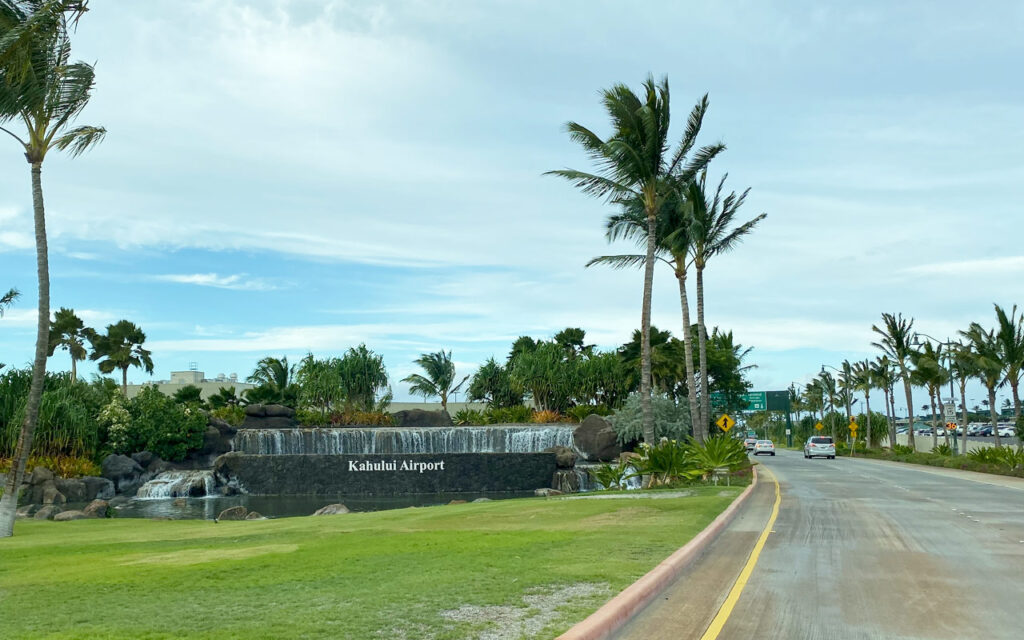 Locating the Tram or Walkway to the Terminal
After you've returned your car, the next step is to get to the terminal. You can take the tram or use the path to walk depending on your preference. Locate and follow the "To Terminal" signs.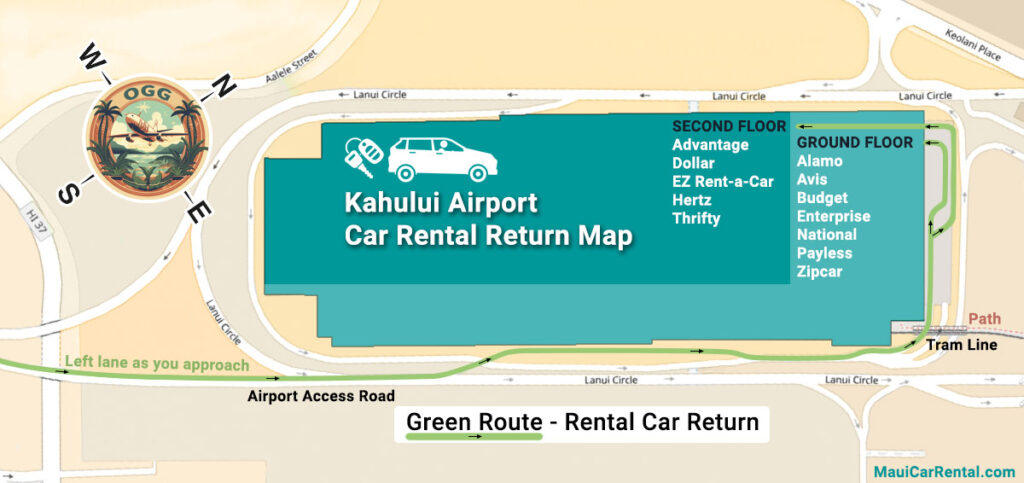 Additional Car Rental Tips
Before you leave your rental car, double-check all compartments, including the trunk, for any personal belongings. Reviewing your rental agreement to ensure you've met all the requirements is optimal.
We hope this guide helps you easily navigate the car return process at the Maui Airport in Kahului. Safe travels!