Compare & Save on All Major Brand Maui Car Rental Companies

Maui Car Rental is OPEN / Reserve a Car in 2 Minutes
On-site Airport Location at OGG / No Reservation Fees
Unlimited miles / Simple to view and free to cancel
Lock-in special rates today / Off-Airport Locations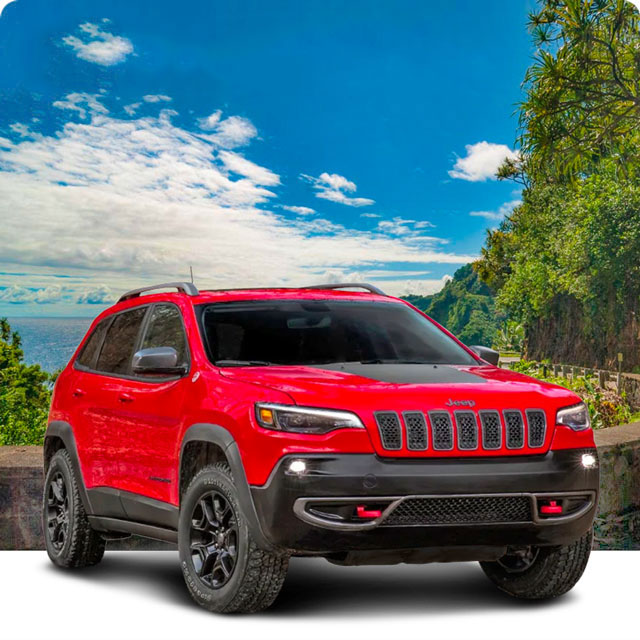 Jeeps • Mustang Convertibles • 7 Passenger Minivans • SUVs • Mid-size • Compact

Enjoy an Amazing selection of clean vehicles at Discount Maui Car Rental for your next booking. This is your chance to drive the Road to Hana in the car of your choosing.

We know you want the best rates — or just an available car — don't wait to the last minute to make your reservation. It's not wise to book rentals as an afterthought, once you've booked airline and hotel reservations. You can always secure a rental now and check back to see if the rate drops for your travel dates. In that case, we recommend booking the lower-priced rental and canceling your original rental.

We have secured deals such as free extra drivers and discounted tour-operator rates with eight major rentacar agencies in Maui, Hawaii. We like to keep it simple when it comes to travel plans. Payment is processed upon returning your vehicle. You pay nothing until you are done with your vehicle rental.
As we noted, payment details are taken care of when you pick-up your car. In addition, if your plans change, you'll never be charged any cancellation service fees if your plans change.

Please note, we have reopened with updated safety procedures designed to offer a clean, safe, contactless experience, where each vehicle is cleaned and rigidly disinfected for our rental customers between each rental.
Check our discount rates on this page today!
Customer Comment

Thanks to you we had an awesome car and even saved a considerable amount of money. We even did the Road to Hana twice as it was raining on our first trip. See you next year!

Should I rent a car before I land at the Maui Airport?
Yes, most definitely. If you wait until the last minute and try to get a rental car at the airport, you may find no cars available, or you may end up paying 2-3 times as much. We recommend reserving a vehicle as early as possible to get the lowest rate. In fact, you can book early and check back on our website for even lower rates. If you do find a lower rate, you can rebook and cancel your previous reservation. There is never a fee or penalty to cancel with our service.