Off-site vehicle rentals are often a good choice if you are staying near one of our three car rental locations. Sometimes, finding a good deal on an airport rental car is challenging. For starters, in almost all cases, airport rates tend to be higher than off-airport rates. You must also account for airport surcharges and taxes. When airport rental car shortageshappen or rates are too costly, we recommend expanding your options.
We have locations in Kihei, Kaanapali, and Wailea. While we offer cruise ship rentals at Kahului and Lahaina, there are no longer any free shuttles. You'll need to arrange your own transportation to and from the car rental company lots.
Check off-airport vehicle rental rates today or rent a car at the Maui Airport!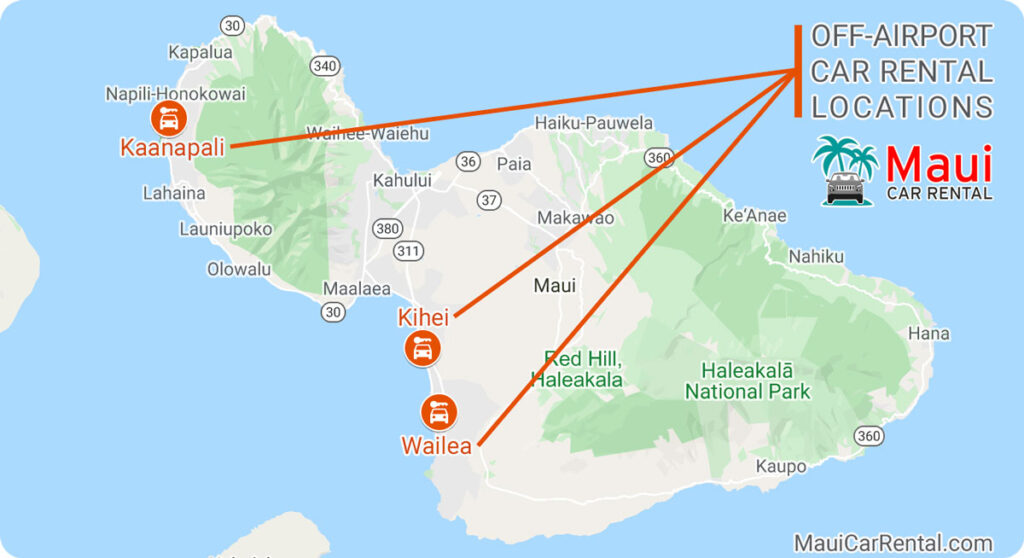 ---
Kihei
1455 South Kihei Road
Kihei, HI 96753
---
Kaanapali Airport Off-Site (Lahaina)
11 Halawai Drive
Lahaina, HI 96761
Rent a Car in Lahaina/Kaanapali
---
Wailea
Wailea Resort
3700 Wailea Alanui Dr
Kihei, HI 96753