We've created this chart to help you estimate the time it will take you to drive from one location to another on the Island of Maui. These are just estimates and you should also consider local conditions such as traffic or weather to possibly affect these times.
Be aware that speed limits are typically lower on Maui than in the mainland U.S. Read more about the driving laws on Maui.
Click on the chart for a printable version of this Maui mileage chart.
---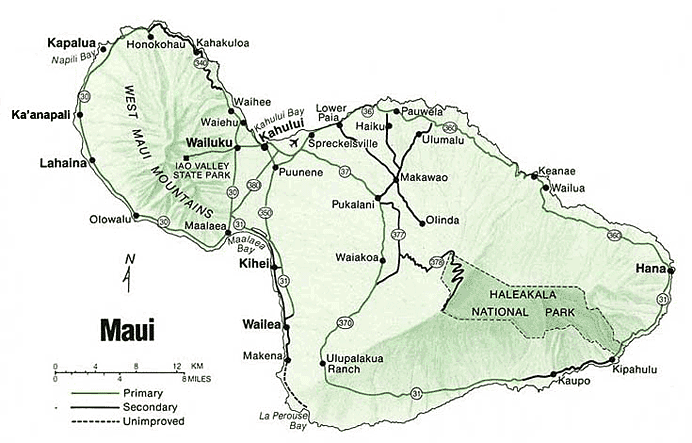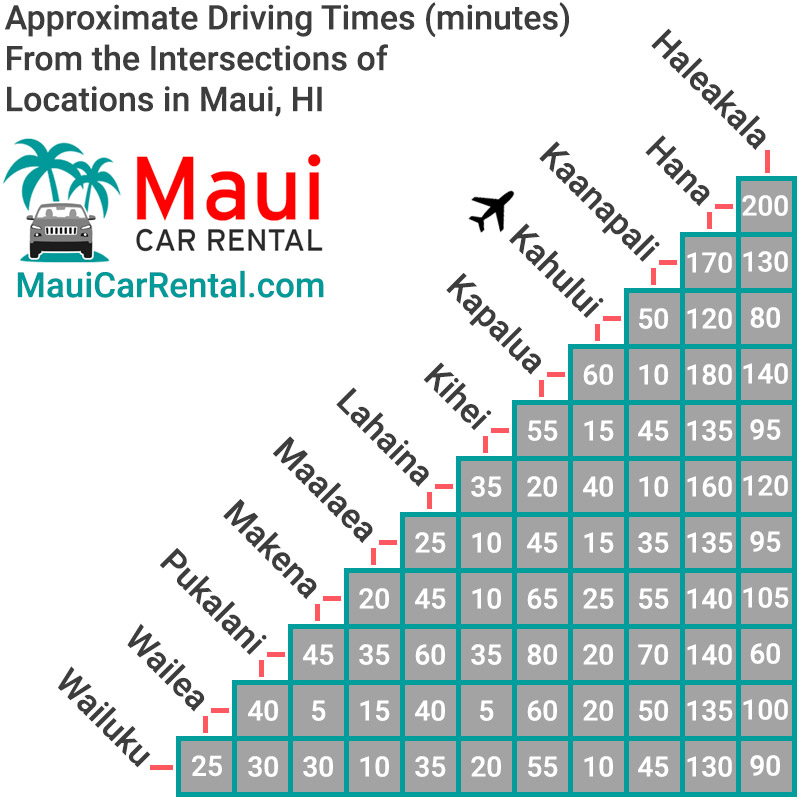 Many Maui visitors wake up early every day to drive in the dark of the early morning to the top of dormant volcano Haleakalā for the iconic sunrise view from its crater-like summit depression. The experience is indeed mesmerizing. But we also encourage you to experience the same road trip up Haleakala Highway to Haleakalā National Park during daylight hours to explore the rest of the park's scenic wonder and multitude of hiking trails with less of a crowd. You'll begin your journey in the rustic, farm-filled upcountry Kula district, where you can opt to join in on a variety of farm tours and explore the area's botanical gardens. As the highway gains elevation climbing Haleakala's slope, they'll take in sweeping views of Central Maui as well before hitting the trails.