Introduction
When it comes to travel, timing plays a pivotal role. This adage holds particularly true for car rentals, especially in popular tourist destinations like Maui. Contrary to popular belief, securing your car rental reservation in advance may not always yield the best deal. Surprisingly, Maui Car Rentals often prove to be more cost-effective when booked at the last minute. Let's delve into the details.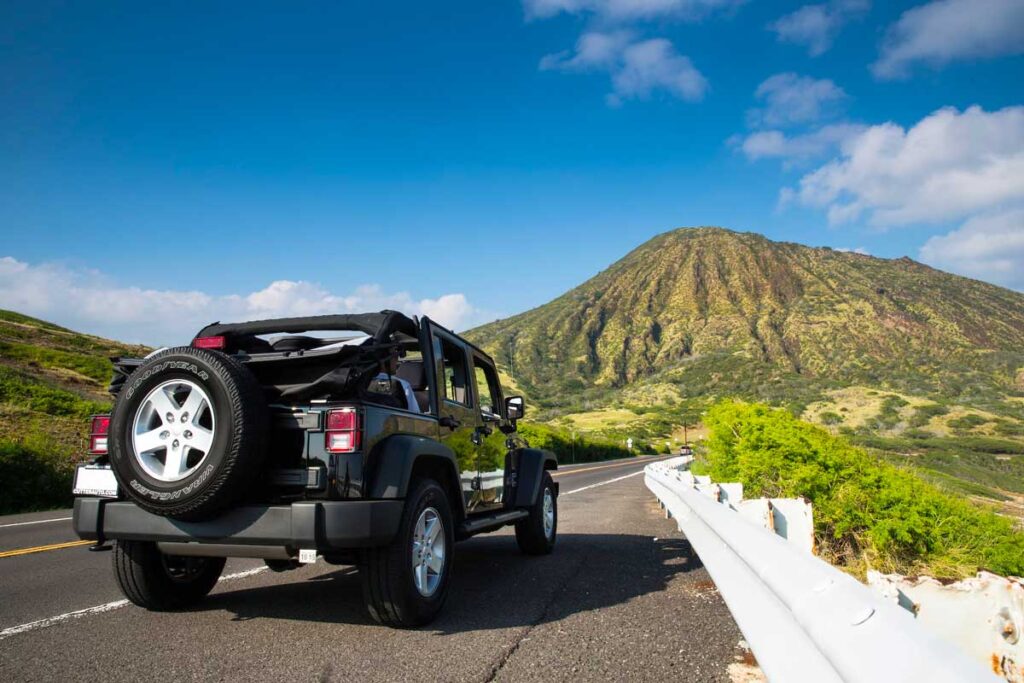 The NerdWallet Analysis: A Revelation
A comprehensive analysis by NerdWallet in March 2022, considering 360 rental car prices from eight leading rental car businesses in the U.S, unveiled an intriguing fact. The study compared costs of booking a rental car three months ahead of the reservation date versus seven days before. The result was astonishing: customers paid an average of $75 more when booking a weeklong rental three months in advance than booking the same a week in advance. This translates into an additional 15% cost simply for booking early.
The Best Time to Secure Rentals: A Closer Look
The question arises: Do car rental prices soar as the date approaches? The answer, as revealed by the NerdWallet analysis, is not always. Renting a car even three days before your reservation start date can lead to significant savings. This discovery held true across all the eight rental car companies – Alamo, Avis, Budget, Dollar, Enterprise, Hertz, National, and Thrifty. The difference was most noticeable at Enterprise, where it was nearly 40% more expensive to book three months in advance.
The percentage difference in costs by rental car company is as follows:
| Rental Car Company | Percent More to Reserve Three Months in Advance vs. One Week Out |
| --- | --- |
| Alamo | 13.56% |
| Avis | 5.68% |
| Budget | 6.21% |
| Dollar | 2.09% |
| Enterprise | 38.63% |
| Hertz | 11.01% |
| National | 6.23% |
| Thrifty | 14.77% |
The Reason Behind Cheaper Last-minute Car Rentals
The past year has been harsh for car renters due to supply chain shortages making cars more expensive. The pandemic-induced shift towards road trips and the resurgence of travel post-2020, coupled with an understaffed travel industry, has disrupted the rental car market.
According to Michael Taylor, travel intelligence lead at J.D. Power, a data analytics company, the fluctuation in rental car pricing is not unusual. He attributes the unexpected change in rental car pricing algorithms to the surging demand and lack of rental cars available.
The challenge of repositioning fleets also contributes to unpredictable pricing. Car rental companies maintain detailed data to avoid depleting one location's supply due to rentals that get checked out but returned elsewhere. However, the pandemic has made this data less predictable. A cheap last-minute rental could be a plea from a car rental company for drivers to bring cars back to needed locations.
Why Advance Booking Still Makes Sense
Despite the potential savings from last-minute bookings, it's still worth considering booking your Maui Car Rental in advance.
Risk of Sold-out Cars
There's a risk that last-minute inquiries will yield no availability due to the shortage of cars. You wouldn't want to find yourself stuck in a city with no public transportation and limited availability of rideshare services only to realize rental cars are sold out.
Avoid Horror Stories of Sky-high Last-minute Prices
Especially in popular vacation destinations like Maui, there are instances where renters making last-minute bookings or changes to existing bookings incur extra costs of over a thousand dollars.
Lock in Your Rate and Possibly Rebook at a Discount
One strategy that might work in your favor is to reserve your rental car as soon as possible and periodically check your booked rental price. If the price dips lower than what you initially paid, cancel and rebook. Most rental car companies, such as MauiCarRental.com, won't charge you a cancellation fee if, as you didn't prepay for your guaranteed reservation.
Conclusion
While timing is crucial in securing the best deal for a vehicle rental on Maui, it's equally important to consider the potential risks associated with last-minute bookings. Balancing your desire to save with the need for a guaranteed reservation might lead to the perfect rental car deal for your Maui trip.