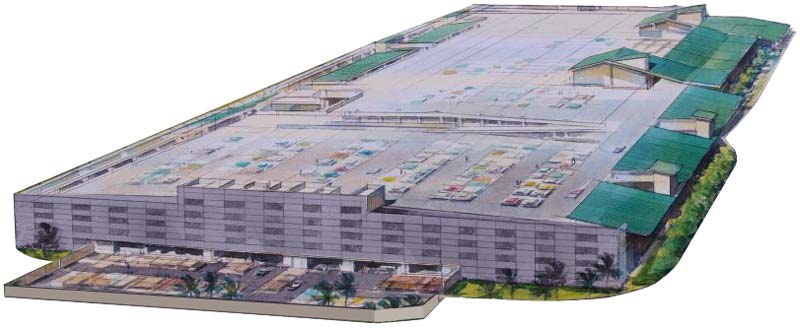 ‍
OGG's Consolidated Rent-A-Car Facility: An Unprecedented Transformation
The Kahului Airport (OGG) in Maui has undergone an impressive transformation with the recent completion of its Consolidated Rent-A-Car (ConRAC) facility. This state-of-the-art center combines all major car rental companies (Alamo Rent A Car, Avis Car Rental, Budget Rent A Car, Dollar Rent A Car, Enterprise Rent-A-Car, Hertz, National Car Rental, Payless Car Rental, Sixt Rent A Car, and Thrifty Car Rental) under one roof, offering visitors a seamless car rental experience. Strategically positioned within the airport property, this facility epitomizes efficiency, sustainability, and innovative design.
A Milestone Project for OGG
The ConRAC is a landmark project for OGG, revolutionizing how travelers access car rental services. It is the crowning achievement of a comprehensive airport modernization program to boost operational efficiency and enhance the traveler experience.
Grand Design and Structure
The ConRAC spans a massive area of 1.3 million square feet, stretching nearly a quarter-mile from end to end. It flaunts a three-story structure, including a partial basement and small enclosed roof structures for stair egress and elevator access.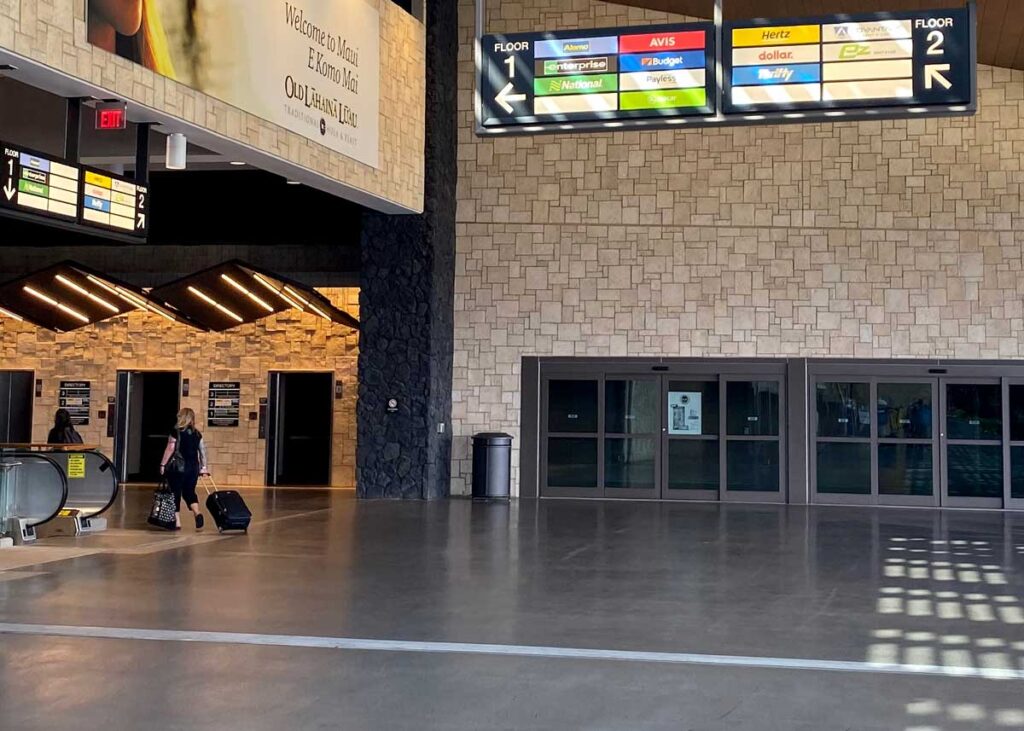 Parking Facilities
The facility houses more than 3,700 parking stalls dedicated to rental car companies and an additional 700 stalls for employee parking. It also features 72 fuel positions, 12 car wash bays, and 11 maintenance and mechanic stations to service rental car fleets.
Architectural Highlights
Demattei Wong Architects have skillfully designed the main structure of the ConRAC to maximize ventilation, circulation, and flexibility. The building's open floor plan and absence of interior-bearing walls offer a spacious and uncluttered look. The structure is designed as a moment frame, adhering to the strong column weak beam capacity design philosophy.
Sustainability at the Core
The ConRAC is not just about grandeur and functionality; it also exemplifies OGG's commitment to sustainability. The facility has received a Leadership in Energy and Environmental Design (LEED) Silver certification for its various green features.
Energy Efficiency
The ConRAC offsets 22% of its total annual energy cost through renewable solar energy production. This is a significant achievement considering the facility's size and operational demands.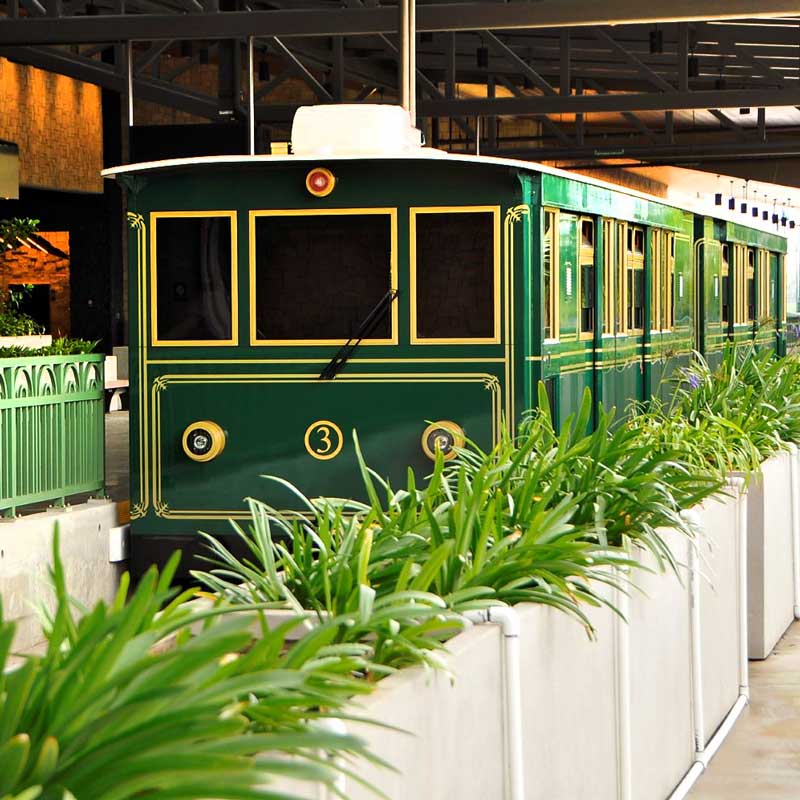 Electric Tram: An Eco-friendly Ride
One of the highlights of the ConRAC facility is the electric tram. It connects passengers with the airport terminal, offering a quick and efficient travel experience. The tram was designed to reflect the Valley Isle's plantation roots, culture, and history.
Tram Specifications
Each tram car can carry 38 people with luggage. The tram makes three stops along the half-mile route, with two stops at the airport terminal and one at the ConRAC rental counters. A round trip on the tram takes approximately six minutes.
Waste Reduction
Those involved carefully planned the design and construction processes to minimize waste. A staggering 77% of the construction waste was diverted from the landfill, amounting to 11,150 tons of diverted materials.
Water Conservation
The facility has also made commendable strides in water conservation. It achieved a 45% reduction in water usage for plumbing fixtures and a 63% reduction in potable water use for irrigation.
Environmental Impact
Introducing the electric tram has significantly reduced the need for shuttle buses, thus relieving congestion around the airport. This eco-friendly initiative has also helped reduce their carbon footprint, marking a significant step towards sustainable transportation.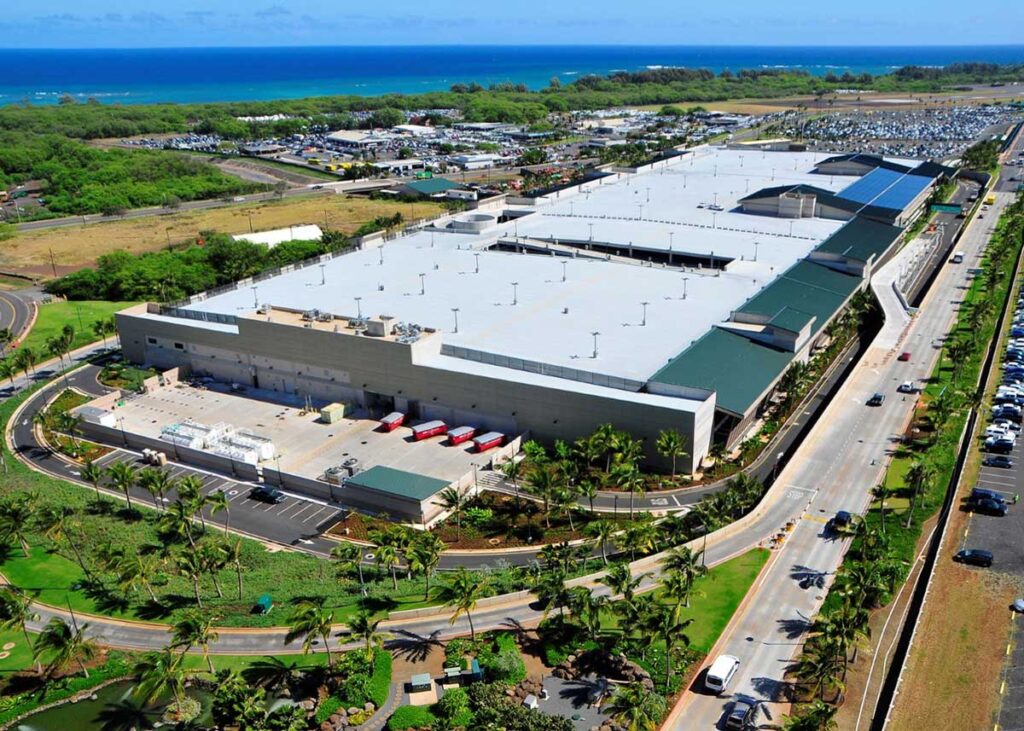 Financials: A Self-funded Project
Funding for the ConRAC project comes from a Customer Facility Charge, a daily fee of $4.50 applied to customers who rent a car. This arrangement ensured that the project did not rely on taxpayer funds, which many consider commendable.
A Warm Welcome for Travelers
The ConRAC facility, with its impressive design and efficient operations, offers a warm welcome to travelers visiting Maui. It captures the essence of the Valley Isle, promising guests a memorable first and last impression.
Recap
The ConRAC facility has radically transformed OGG, setting a new benchmark in airport car rental services. It is not just a building but a testament to the power of innovative design, sustainability, and customer-centric planning.
So, next time you land at OGG, experience the ConRAC facility. It's not just about renting a car; it's about being part of an extraordinary journey towards sustainable and efficient airport services.